302 Found
---
nginx
≡ Menu
Home
School Directory

Master's
Bachelor's
Associates

Career Guide
Freelance Writing
For some who pursue a career in journalism or writing, their goal is to work full time for a single publication (print or online) or as an author writing their own series of books and texts. However, increasingly more and more writers and journalists are freelance writing. Freelancers, also referred to as "stringers" in the news world, are their own boss and write for a variety of publications and media sources. Typically a freelance writer will specialize in a particular discipline, such as news, arts & entertainment or technology, but some branch out and cover many different subjects and fill different roles, from newspaper columnist and magazine feature writer to ghost writer and web content copywriter.
How to Become a Freelance Writer
Determination, hard work, discipline and openness to constantly refining one's craft are all needed for a successful freelance writing career. However, hands down, it is extremely advantageous for a prospective freelance writer to complete a journalism or communications degree. (Someone who wishes to be an author, script writer or ghost writer would also benefit from an English degree or creative writing courses).  Not only do such programs allow students to learn and practice essential skills required for their future profession and participate in experiential internships – having a journalism degree will also help you stand out amongst other writers when editors are going through the piles of pitches they receive. Often a communications or journalism degree program will also offer a freelance writing course.
Before and as you pursue your journalism degree, you should be continuously seeking out and gaining experience. This may mean volunteering for your school newspaper, writing a blog, going to events and writing reviews or coverage pieces (for practice and possibly a publication) or interviewing friends and family to practice conversing with subjects for an article. Get in the habit of writing every day, even if it's just for 10-15 minutes in the morning. Some days will be easier than others.
Freelance Writing Job Description
 For freelance writers, not one day is alike. One day you might be interviewing a subject or researching leads, whereas on another day you may be writing and editing your work. Here is a list of some of the duties that are part of a freelance writing career:
Pitching story/article ideas to editors of print and online media
Meeting with clients (in person/phone/online) to discuss their ghost writing needs
Researching background for a piece you are writing
Writing
Revisiting your work and making improvements/edits before submitting
Organizing your work schedule (especially if you are writing for multiple clients/editors at once)
Marketing your services (through direct contact, setting up a website, attending networking events)
Continuously learning through attending specialized courses, asking for feedback or teaming up with a mentor
Other possible duties include transcription, photography, editing
Pros and Cons of Freelance Writing
 A life of freelance writing can be very fulfilling and has many perks. However there are some downfalls to not having a steady 9-5 job. Here some examples of pros and cons:
Pros

Cons

You are your own boss
You can decide your own schedule
You end up learning about a variety of topics and meeting so many fascinating people.
Your writing craft is constantly evolving.
With hard work and determination, it can turn into a sustainable career
A freelance writing lifestyle can eventually lead to your 'passion project,' such as writing a novel or creating your own publication.

You do not get a steady paycheck (compensation is usually per assignment)
Unless you are constantly pitching and networking, there can be drought periods.
It is sometimes difficult to remain disciplined.
You sometimes have to write about things you are not interested in.
Salary/Job Outlook
 According to the Bureau of Labor Statistics (BLS), most people who pursue a writing career are choosing to work as freelancers; in fact the BLS estimates 70% take this route. Although any writing position is competitive, a journalism or communications degree coupled with hard work (and a willingness to put in extra hours until established) can guarantee your successful entry into the freelance writing world. From now until 2018, the number of positions for authors and writers are expected to increase by 15%, states the BLS. The median salary for non-freelance writers was around $53,000/year, adds the BLS. However, a freelance writer's salary is difficult to quantify since it is based on a per project basis (either by the word, page or entire project). It depends on how hard a freelance writer works to find publications and clients to write for. Once established, a freelancer will have editors and clients approaching them and will evolve into only completing higher paying assignments, for more prestigious publications.
Schools Offering Communication & Journalism Courses
Sponsored Schools
Ashford University
BA Journalism & Mass Communications (Online)
Bachelors in Communication Studies
BA Social Science – Communications
Kaplan University
Drexel University
Bachelor of Science in Communication
Bachelor of Science in Communications and Applied Technology
And More . . .
Colorado State University-Global Campus
BS – Communication (Online)
And More . . .
Neutrality in Journalism
Remembering Journalist James W. Foley
Bradley Manning, and What it Means for Journalism
Degree Levels
Associates Degree
Bachelors Degree
Masters Degree
Explore Careers
Journalism Career
Broadcast Journalism Career
Photojournalism Career
Sports Journalism Careers
Fashion Journalism
Communications Careers
Journalism Education Overview
Journalist Job Description
How to Become a Journalist
Journalism Schools
Journalism Major
Journalism Courses
Journalist Salary
Journalism Organizations
New Media Journalism
©
2003
– 2018 JournalismDegree.com All rights reserved.
About    
Privacy Policy
    All other trademarks and copyrights are the property of their respective owners.
Skip to primary navigation
Skip to content
FreelanceWriting
Established Since 1997
Freelance Writing Jobs
Find a job Submit a job Get job alerts
Writing Contests
Find a contest Submit a contest Win writing contests
Make Money Writing
Setting your rates Bid proposals Query letters
Hottest Topics
Sports reports Types of journalism Shakespeare's writing
Freelance Writing: Your Top Source for Freelancing Work
I'm a
writer
Help me make
money writing.
Get Started
I want to hire writers
Help me find top quality freelancers.
Hire Writers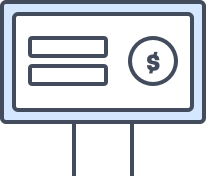 Writing Job Board
The #1 source on the web for freelance writing jobs.
View Jobs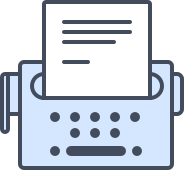 Freelance Writing Resources
Want to make money from your writing? Learn how to improve your freelance writing skills today.
View Articles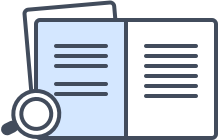 Writing Contests
Writing Contests – Poetry, Short Story, Essay, Screenwriting & More
View Contests
New Articles for Writers
Top 10 Tips Series
Hot Topic Articles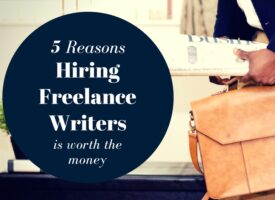 Read More
5 Reasons Hiring Freelance Writers is Worth the Money
by Guest Contributor
A great copywriter can turn a dull piece of writing into something captivating – something that truly captures your brand's tone of voice. If you're serious…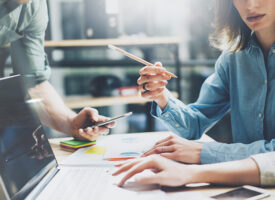 Read More
3 Reasons You're not Making Money as a Copywriter… and How to Turn it Around
by Guest Contributor
If your business is causing you pain right now, here are three reasons you might not be making enough money as a copywriter so you can fix it now!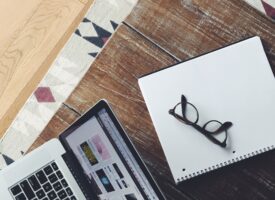 Read More
Top Tips for Putting Together a Successful Freelance Portfolio
by Guest Contributor
A well-assembled portfolio is an essential marketing tool for any successful freelancer. But how do you ensure your portfolio will attract new business?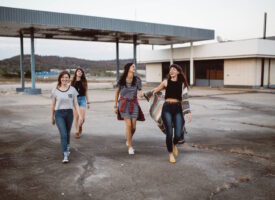 Read More
7 Practical Tips to Start Freelance Writing as a College Student
by Guest Contributor
Want to start freelance writing as a college student? Here are 7 practical tips which will teach you how to get your foot in the door.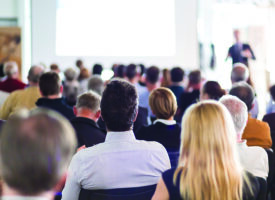 Read More
Top 10 Tips to Create a Bid Proposal to Write for a Popular Job Site
by Freelance Writing
Every job marketplace (e.g. Elance.com, oDesk.com and Freelancer.com) require you to write a competitive proposal to bid on freelance jobs.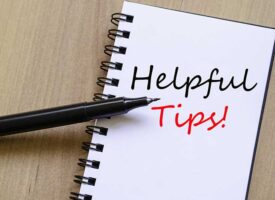 Read More
Top 10 Tips to AVOID in Writing an Email Query Letter
by Freelance Writing
Email queries are the latest avenue for sending unsolicited submissions to a magazine office. As long as their writer's guidelines allow it, most editors are…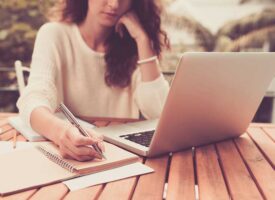 Read More
Top 10 Tips to Convince Businesses to Outsource Freelance Work to You
by Freelance Writing
Businesses will outsource work to you if you can prove that you can produce exceptional work; you meet deadlines; you can achieve what the client wants; you…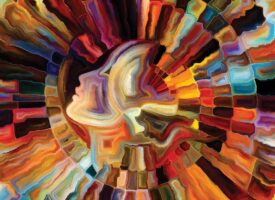 Read More
10 Tips to Create Your Writer's Resume Before Applying to Freelance Jobs
by Freelance Writing
Not every freelance writing job requires you to submit a resume; however, many high-paying writing jobs do, especially in the fields of copywriting, public…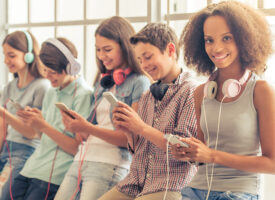 Read More
Top 10 Topics to Pitch to Teenage Magazines
by Freelance Writing
Learn about the hottest topics that teenage magazines editors frequently want from freelance writers and how to successfully pitch them.
Read More
Top 10 Hot Topics to Pitch to Editors at Health & Fitness Magazines
by Freelance Writing
Today, Health and Fitness publications are booming. This makes them great places to pitch freelance articles. Learn how with these top tips.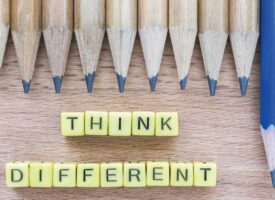 Read More
Writing an Author Bio – Examples of Professional Bios
by Freelance Writing
Learn to write an attractive author bio by following the six rules of author biographies and our breaks down of two professional sample bios.
Read More
What is a Ghost Writer?
by Freelance Writing
Ghost writers are writers for hire who take money but none of the credit for the work produced. The original writer, or author, is hiring the ghost as a…
Perfect Sample Query Letter Templates by Industry
Learn how freelance writers compose query letters to pitch their articles to magazines and websites from these real query letters written by real writers.
View All Sample Query Letters
Top advice
Get Paid More
Learn all of the tips and tricks you need to make bid proposals, set your rates, and avoid working for peanuts as a freelance writer.
Learn how to get paid more writing
Hot Topics Magazines Love to Publish
Discover the topics magazines love
Feature Articles
The best-of-the-best on FLW
Free eBooks for Writers
Download eBooks now
Subscribe

LinkedIn

Facebook

Twitter

Pinterest

Google+
Thanks for your submission!
FreelanceWriting.com hosts some of the most talented freelance writers on the web, so you've come to the right place to find contestants. We are proud to post your contest here, free of charge. Please come back and submit a new contest anytime!
Thanks for your submission!
If you want make a change or wish to remove your job ad in the future, please email [email protected]
We strive to be the best source of freelance writing jobs on the web, and we maintain our quality thanks to employers like you. Please continue to submit jobs early and often!